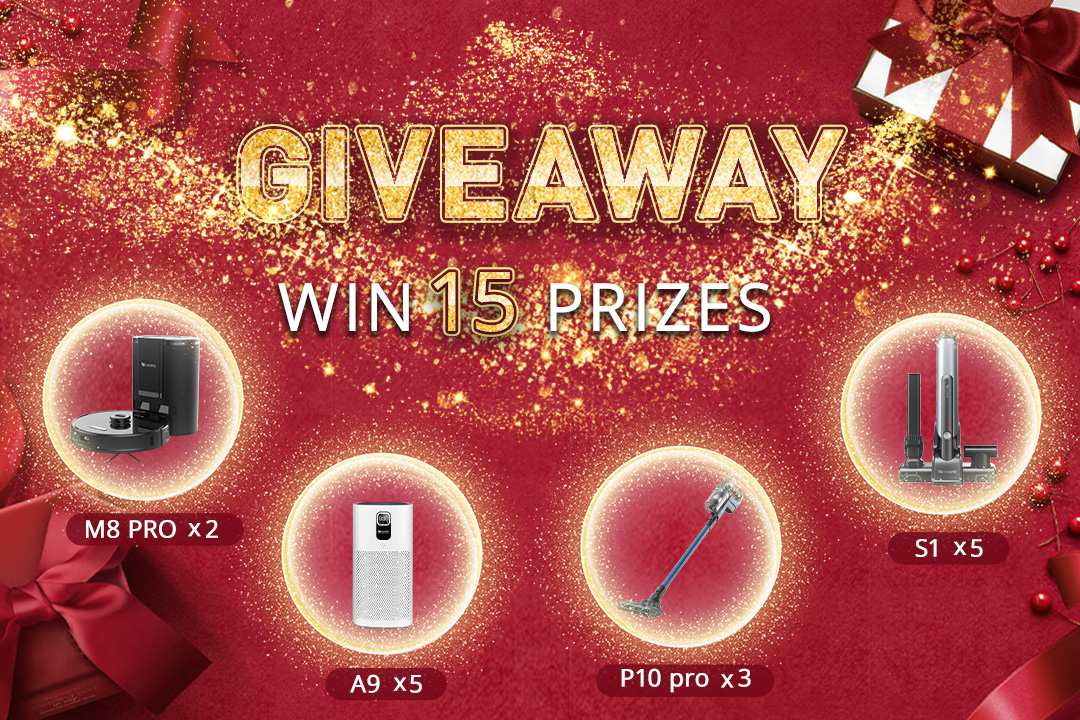 Hi Proscenic Fans,
The first quarter of 2021 will see the release of four new Proscenic products that represent another exciting development in the Smart Home space, P10 Pro, M8 Pro, A9 and S1.
P10 Pro cordless vacuum cleaner, as the updated version of P10, adopts Vboost technology, which can adjust suction power according to floor type.
M8 Pro, a "mop sweep dump all-in-one" budget Robot Vacuum cleaner, has an auto dust collector able to self-empty its dustbin.
A9 air purifier, with UPA 2.0 technology, can purify far more space comparing with the same size of products.
S1 handheld vacuum cleaner: Mini and portable, 12KPa powerful suction, practical for multiple surfaces.
In order to welcome the new year and thanks for your support for us. Proscenic launches a giveaway activity. All of your guys have the chance to get the Big Prizes!
Time: 15th, Jan. to 28th Feb
Prizes: M8 Pro*2, A9*5, P10 Pro*3, S1*5
Don't you want to be the lucky one?
Come and join in us! Bring the big prizes home!
Click here to participate: https://www.proscenic.com/landing_page/m8-activity-page.html