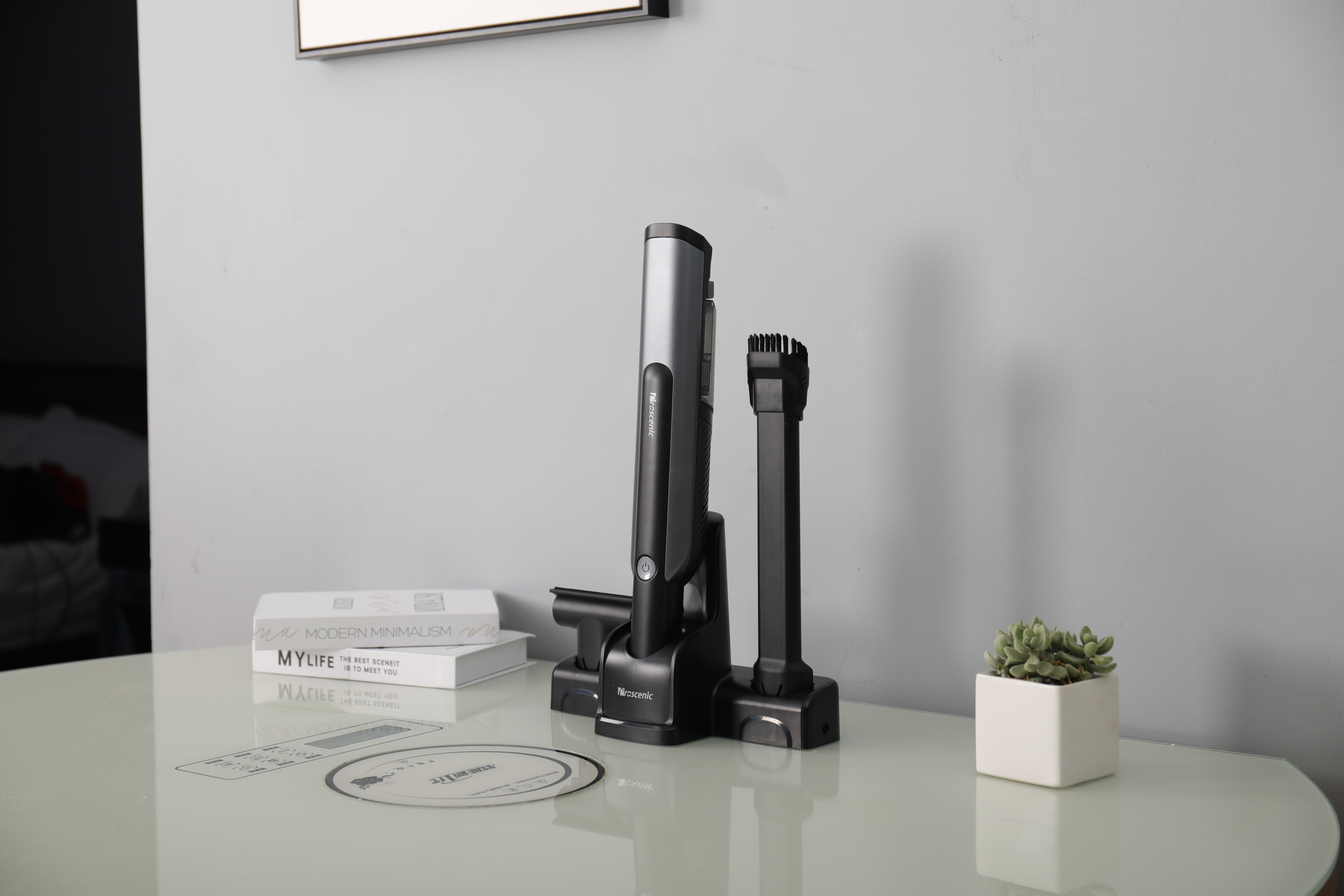 Hi Proscenic Fans,
We are proud to introduce our first Mini Handheld Vacuum, the Proscenic S1. The S1 incorporates Proscenic's cordless vacuum making experience.
1.Cordless, portable and ultra-lightweight
The host only weighs 600g, it's ultra-lightweight ,which equals to 10 eggs, so it wont' bring you weariness after one clean journey.
2.The powerful ProForce Technology
The ProForce technology associated with the optimized brushless motor which offers 90,000 revolutions per minute generates the powerful suction up to 12,000 Pa.
3. Call me handheld clean professional, settle withmultiple surfaces
Equipped with 2 in 1 flat suction and Mattress Brush. The former can be used for blanket or keyboard crevices or any of the hardest-to-reach areas. The latter is for cleaning of beds, sofas and pillows.
4. 2200mAh removable battery,30 minutes efficient cleaning
2200mAh high-capacity lithium battery offers up to max 30 minutes of running time. With fast charge technology, it takes 2.5 hours to fully charged by charging dock, and 4.5 hours by type-c port.
5. 8,000/12,000Pa two suction modes
2 modes, Eco mode of 8000Pa and Turbo mode of 12000Pa. You can adjust according to your needs.
6. Best for car used, also fitting for your home .
The best choice for cleaning your beloved car, every corner will be touched attentively ,but it's also fitting for cleaning your home, leaving a tidy and healthy environment behind.
7. Washable H12 Hepa filter with MultipleFiltration System
Built in stencils and H12 HEPA filter with Multiple Filtration System captures 99.97% of particles as small as 0.3um ejected while cleaning and locks in small particles without leakage and expels fresh air. The HEPA filter is washable, and it won't be damaged after repeated washing.
8. Lower noise, Stay Away From Frets
S1 is only 65db in Eco mode, making your cleaning work quiet and easy.
9. 120ml Dust Cup, big capacity for a deep cleaning
With the 120ml dust cup, you can make the cleaning in one go.
10. Easy-to-empty Dust Cup
The dust cup is easy to disassemble, so you can easily empty the debris.
11. Seamless Storage
Completely wireless, storage is made simple. It supports storaging& charging 2 in 1.
Proscenic S1 is designed out of continuous customer-centric approach and built for longer, deeper cleaning of every day use, much worth your expectation.