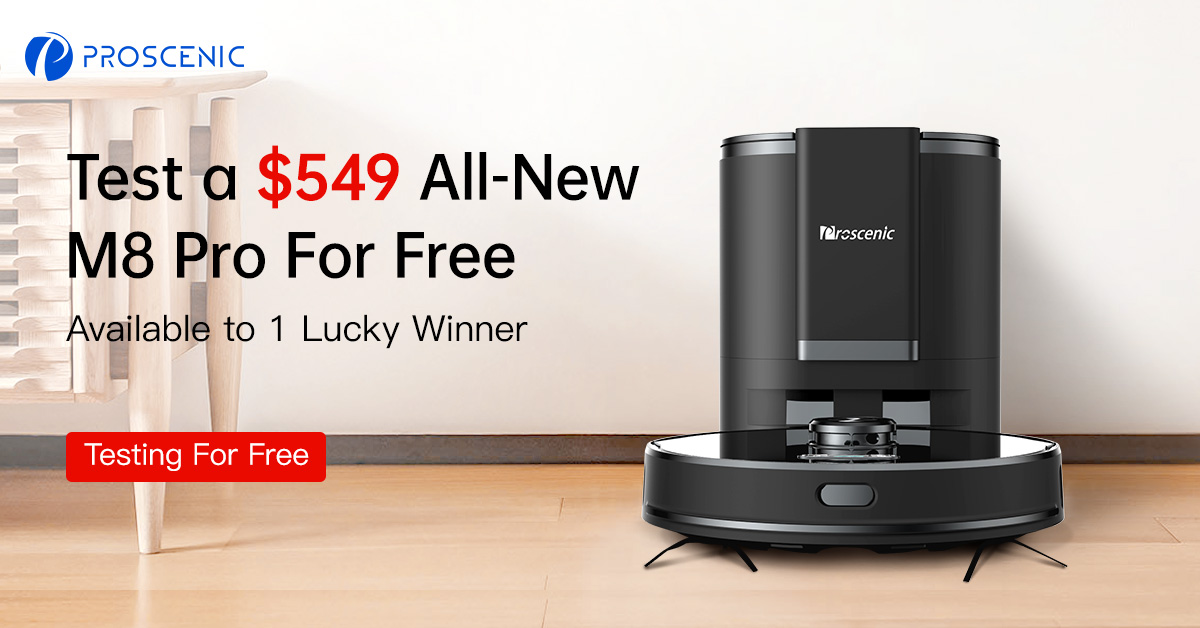 Hi Proscenic users,
Our Testing For Free program offers you the chance to get up close and personal with our newest products. If you're selected, we'll send you samples of our latest unit. You test them out, and then send us a review. And it's completely free.
In the first testing event, we're giving one person the chance to test our newest robot vacuum cleaner M8 Pro.
Highlighted below are some of its special features enough to convince anyone have it in their house:
Smart rows,Powerful cleaning
The advanced IPNAS 4.0 technology leads the way of cleaning revolution. It maps your home with the 4th generation Precision Laser Mapping and Navigation system, truly achieveing 1.8x precision of mapping and smart rows, the power of cleaning efficiency increasing by 50%。
Hands-free from clearing the dirt, it cleans itself automatically
The Auto-Empty Base allows M8 Pro to empty itself for up to 60 days. Just replace it when it's fully occupied. The micrometer-level clearing filter perfectly stops the dust within 10um from coming out.
The powerful suction of 3000Pa , strong and faster
The more effective and comprehensive cleaning capability brings 1.5x powerful suction which totally prevents the dirt, pet hair, debris from falling down or floating anywhere.
5200mAh, Max vacuuming area of 320SQM
The shocking battery capacity supports the Max runtime of 250mins in the silent mode, which means the max vacuuming area will be around 320SQM.
If you're interested in providing some feedback in return for a free M8 Pro, then click HERE and apply to test. To find out more about Testing For Free program, or to see if you're eligible to be a tester, check out our Rules.
Good Luck!